High-efficiency temporary heating systems.
As part of the building process, we set a target for ourselves to supply temporary equipment that can control temperature, humidity, and air quality while the project is under construction.

In modern construction, an effective IAQ (indoor air quality) strategy can assist in delivering the greatest possible product quality to building owners while also meeting compliance requirements for building materials and earning LEED green building points, if available.

Increasingly rigorous indoor air quality (IAQ) regulations and the demands of modern building and manufacturing processes have resulted in an increased demand for effective control of both industrial and commercial indoor environments.

In order to offer an ideal curing environment for construction materials while maintaining high air quality for site staff, we must regulate indoor air quality in a methodical manner throughout the various phases of the construction process.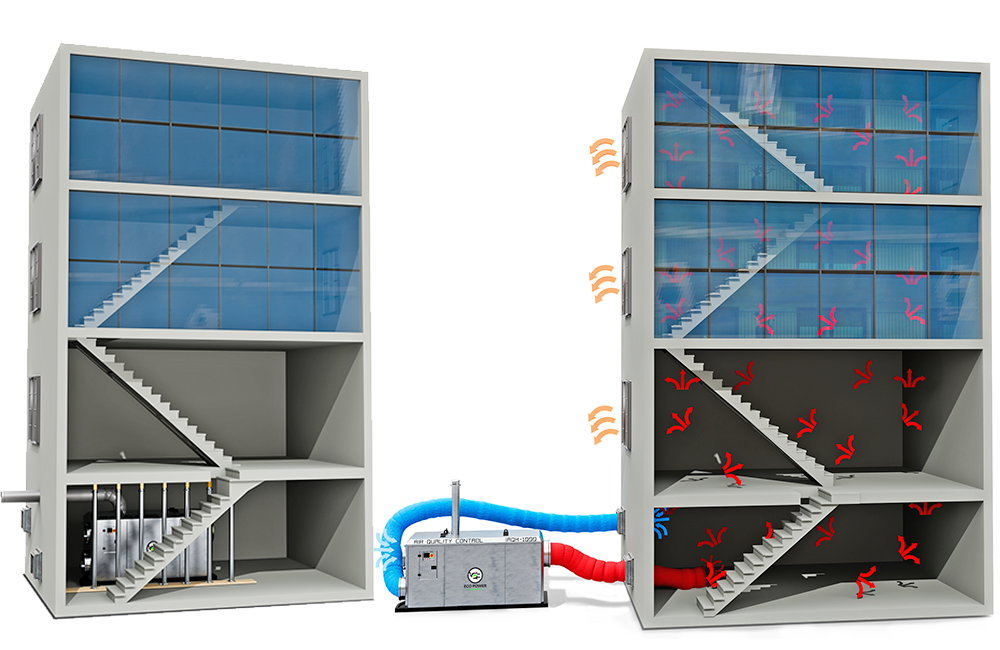 Tested in the most rugged conditions
Our range of heating equipment has been field-tested in some of the hardest environments in North America - including ambient temperatures that have reached -45 degrees Celsius at times.
Indirect Fired Heating Equipment
Made to provide industry-leading performance.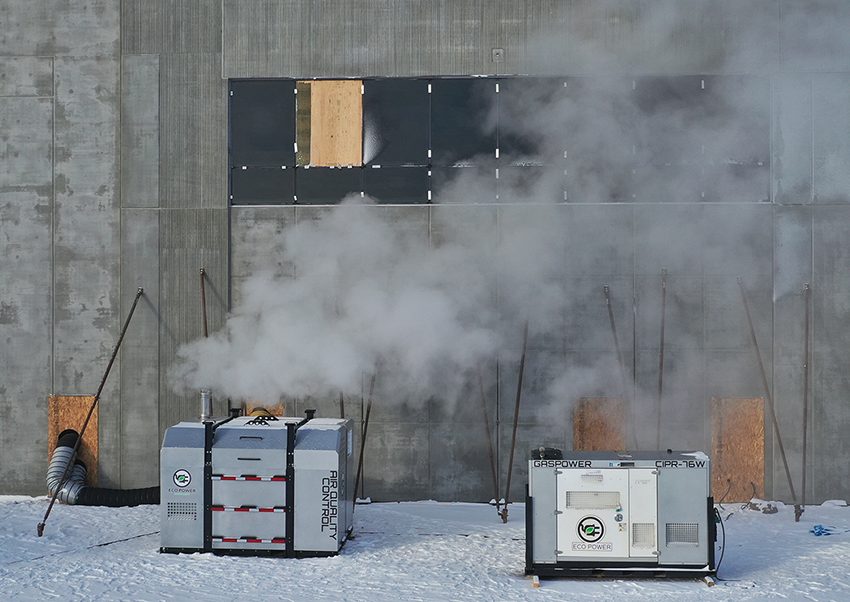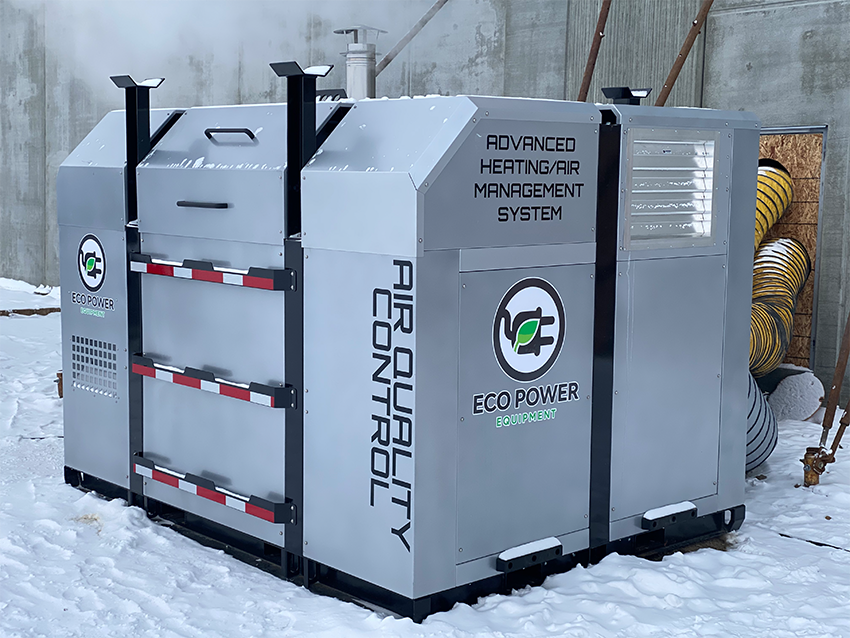 Controlling air quality
Purpose-built for your application.
The requirements of modern construction and industrial processes, as well as more stringent indoor air quality (IAQ) standards, have resulted in an increased demand for effective control of both industrial and commercial indoor spaces. ASHRAE Standard 62-1989, for instance, states, "Relative humidity in habitable spaces preferably should be maintained between 30% and 60%… to minimize the growth of allergenic and pathogenic organisms." (Section 5.11).
Our real-life experiences and testing translate into techniques that are field-proven with data to support their value in the field. It has been documented to have improved product quality by means of reducing casework and millwork rejected from the site, increasing schedule efficiency by reducing drying times for drywall taping and other curing products, and mitigated shrinkage and expansion problems for drywall and flooring. From staff productivity to air quality after owner occupancy, all areas of the project benefit in a positive manner.
The benchmark for the perfection of IAQ control goals should be based on the specifications of permanent building systems. Design should be effective enough to maintain constant control, with minimal fluctuations.
Reduced operating expense
Dramatic emissions reduction
Reliable fuel supply with the flexibility to switch between NG & LP and other gases
Ready for telematic integration with full two-way communication and control options
Modulating burner design to right-size the heater to any ambient condition
Highly portable design with fork pockets in both directions and a two-point lifting system.
We focus on achieving results. Controlling the temperature and humidity to meet or exceed the specified parameters while operating at high efficiency to reduce operating costs.