Power distribution that is advanced and code compliant
Our power distribution systems are for use in temporary or mobile construction, industrial, energy, special event and other indoor or outdoor applications. We offer a range of prebuilt and custom-designed mobile panels. These systems are often sold in conjunction with our power generation systems to provide customers with turnkey power generation and temporary power distribution solutions to electrify any project.
Our approach to power makes it as safe and straightforward as possible. We utilize only listed and certified components of high quality in our products.

Eco Power Equipment is part of the UL508A and CSA C22.2 No. 14 Panel Shop Program and undergoes regular audits of our facility to ensure the highest quality electrical products - we have several product-specific listings to support compliance across North America for our products

Our highly configurable design allows customers to add or remove receptacles and deploy systems for a multitude of applications and projects.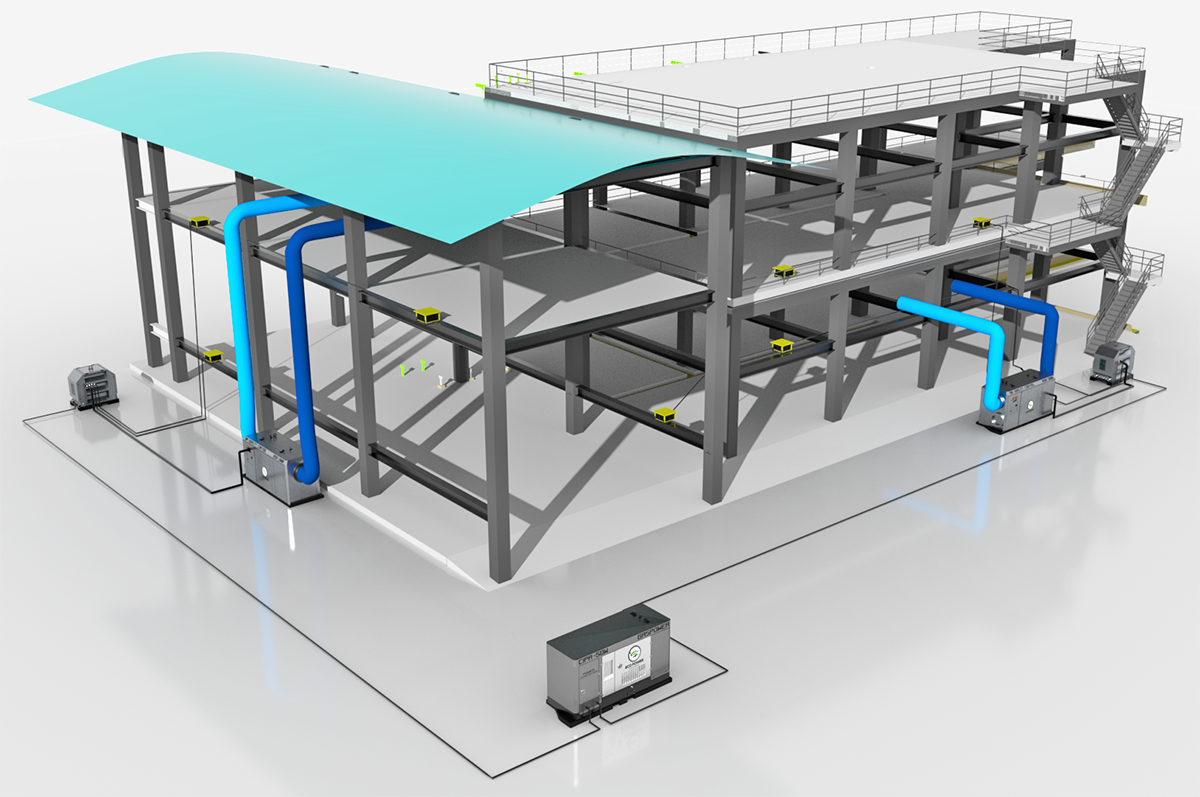 Ensuring a swift, straightforward, and secure provision of necessary equipment for power supply precisely when and where it's needed.
Transformer Panels: 480/600V to 120/208V 3Ø
I-Line Power Distribution
Automatic Transfer Switchs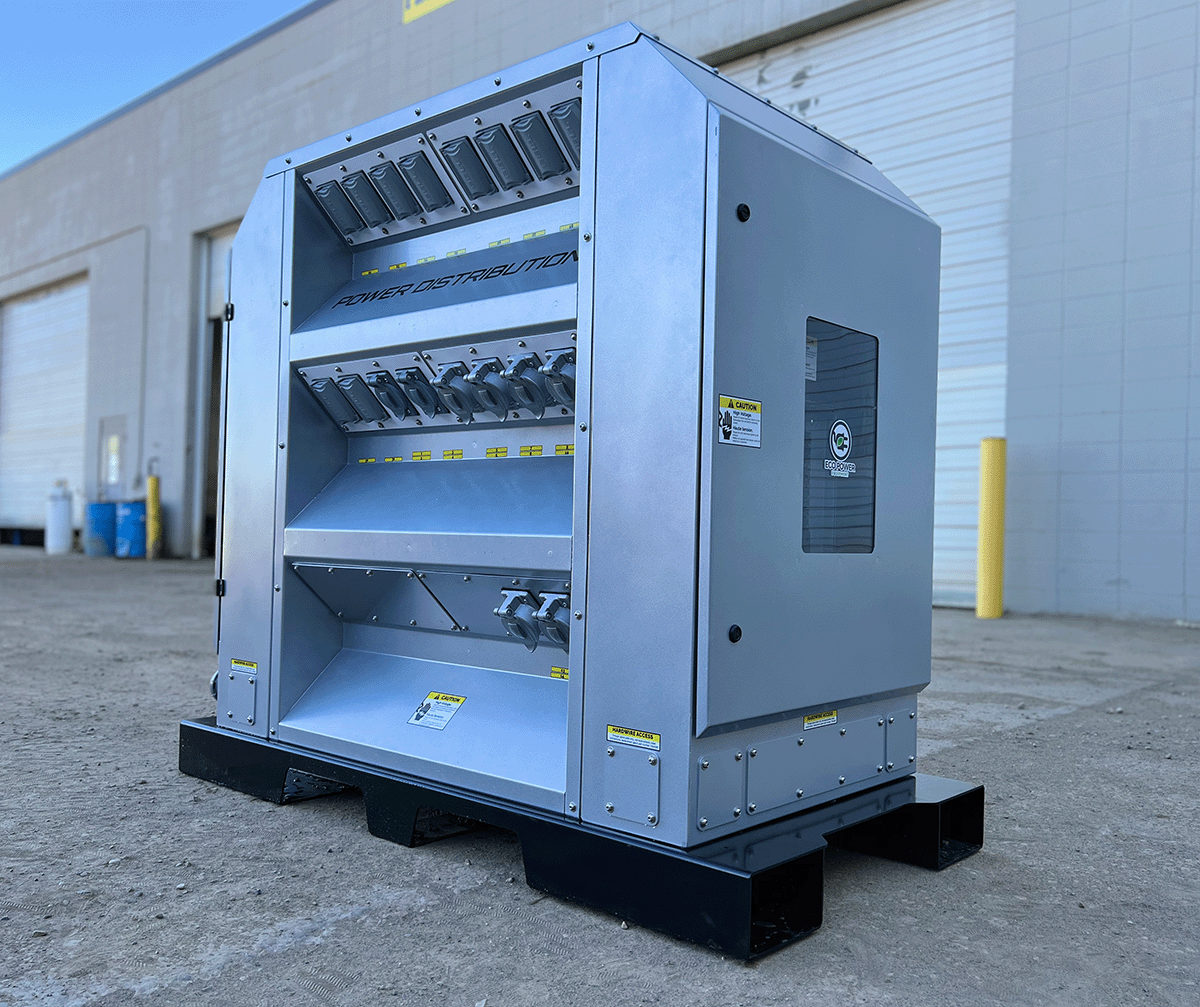 Customized Equipment
Purpose-built for your application.
Our SPB transformer packages are an ideal approach to provide lean site power distribution when using 480v or 600v supply voltages as the power source. It is simple to set up a temporary power system that can run on generator power for a short period of time before switching to utility power. Having a discrete temporary power supply has numerous advantages, and it ensures that projects get off to a good start and are prepared for all stages.
Manage and distribute power in higher voltage to reduce wiring size and cost
Switchable between 480v and 600v with a lockable faceplate
All machines designed for compliance with Canada and USA for transformer protection - turn key deployment and use
The future is electric, but getting power where you need it can be a challenge. Our product family has been designed for simple plug-and-play setup and operation to enable lean power distribution.
Power Distribution Gland Options
STANDARD GLAND SYSTEM
Glands represent the heart of your customized product, allowing you to define the specific receptacle configurations based on your precise requirements. Whether your project calls for a single location or multiple, our comprehensive selection caters to every need, ensuring you achieve the ideal configuration.
Applicable Products:
SBP-250 Series
SBP-45-150 XFMR Series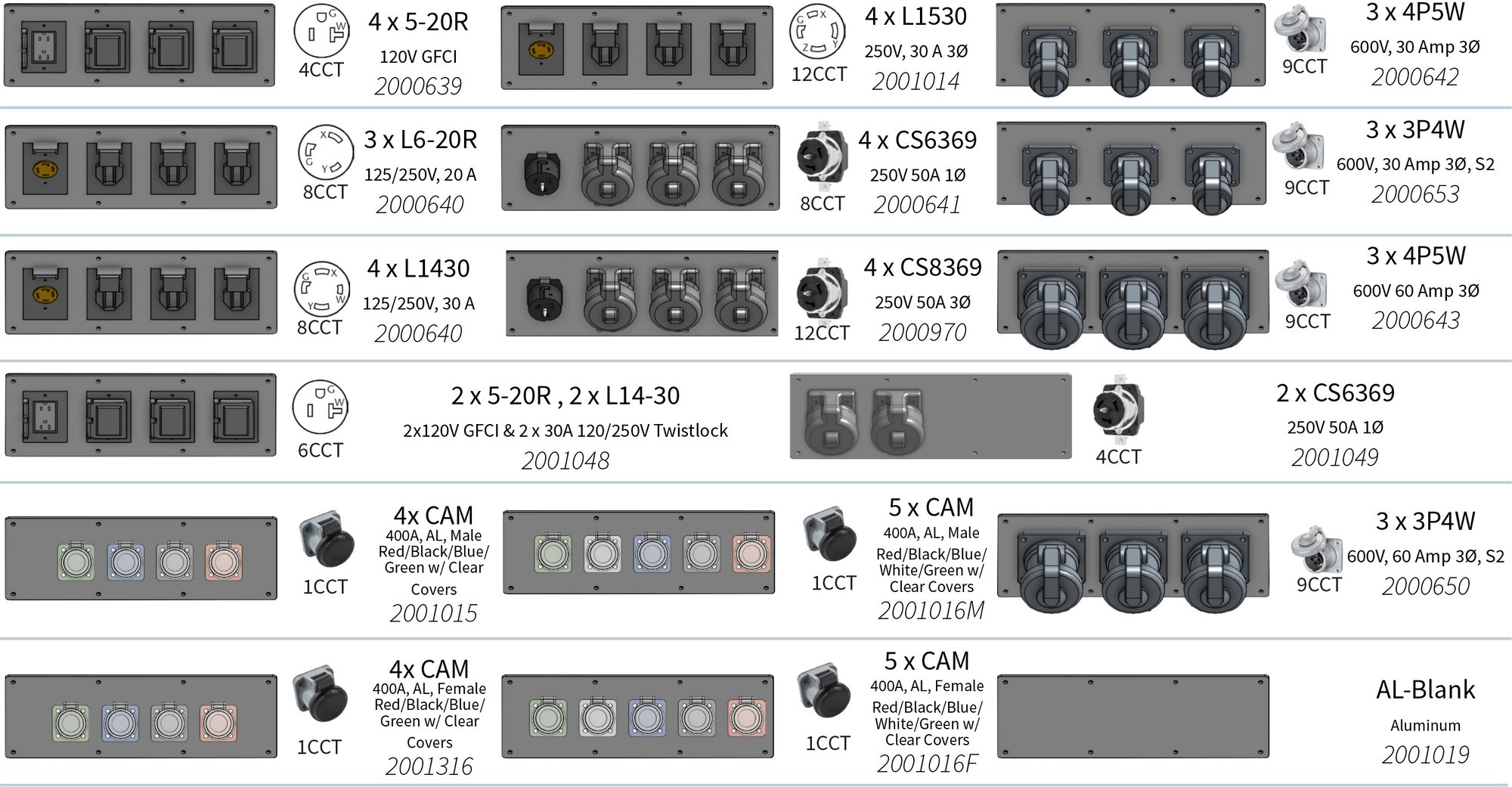 SBP-250 ALR SPECIFIC GLANDS
Applicable Products:



SBP-250 Series

Made to be flexible
Common power distribution gland types
It is our goal to develop a highly portable panel board that can be connected to a complete power system to deliver rapid and reliable power distribution while also being safe and secure. The highly configurable design allows customers to add or remove receptacles as required for specific job requirements - our units have galvanized or aluminum plates that will enable custom modifications like the addition of strain reliefs or teck-type connectors. Using a single gland configuration type across our whole portfolio, our clients can easily select and design their panels with the most popular distribution types from our standard configurations, saving time and money. We also work with custom configurations with practically any conventional receptacle type available, and we are happy to build to your requirement.
Designed with common sized system glands to allow for updates and changes between deployments
Appropriate for use indoors or outdoors
Small and portable configuration
Weatherproof covers make transportation and tough conditions doable

We've devised a production strategy that allows us to swiftly and efficiently produce glands in response to customer demand