IAQH-2000
Eco Power Equipment
High-efficiency indirect heating for construction and temporary heat and humidity control applications.
SKU: IAQH-2000
Controlling air quality during construction can dramatically increase project efficiency while delivering the highest quality finished product to building ownership.
Reduced operating cost and emissions through fuel consumption savings
Our heat exchangers include a primary drum and secondary exchange area made of 304L series stainless steel with great care in the design to reduce the cracking of welded joints.
We focus on achieving results. Controlling the temperature and humidity to meet or exceed the specified parameters while operating at high efficiency reduces operating costs.
Provides a centralized, large-scale heating capacity. For large-scale construction with larger cubic volumes. Ideal for hospitals, high rise, big-box stores, distribution centers, wood frame multi-family low rise, and other applications.​
Unit Specification

Details

Input BTU

2,000,000 BTU/HR, 527 kW

Output BTU

1,640,000 BTU/HR, 480 kW

Ducting Connection Size

2 x 24" Supply, 4 x 20" Return

Power Requirement

208v Three Phase, 50/60HZ, 70 Amp

Product Certification

cETLus: CSA 2.14 / ANSI Z83.7

Gas Inlet Pressure

10-14 inchs of water column, 25-35 millibar

Gas Fuel Consumption

NG: 2.32 GJ / 61.16 M3 / 2200 ft3 per hour
LP: 90.9 Liters / 24.0 Gallons per hour

Air Volume Rating

24,000 CFM

Heat Exchanger Type

Stainless Steel, 304L, 2 Pass Design
We focus on providing solutions for temporary heating in the most efficient and practical manner.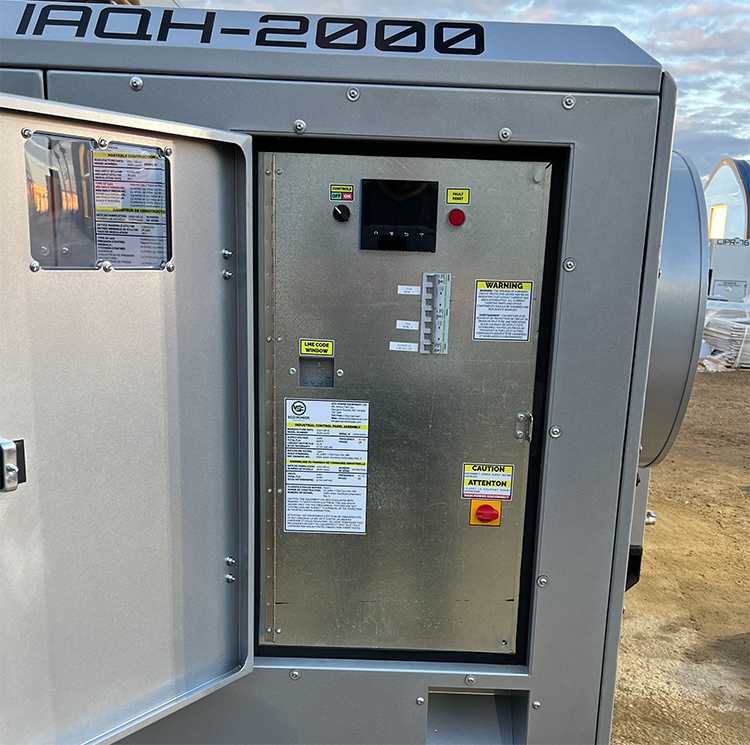 The FACT is there are existing codes and guidelines for construction projects that provide recommendations for air quality environment during construction:
There are numerous advantages to using construction-grade temporary systems to control temperature, humidity, and air quality. A specific, tailored strategy needs to be established based on project details, and location.
Our variable rate burner is ideal to provide forced mechanical ventilation for construction projects - supporting in site humidity level and moisture control, flushing and controlling air quality in-line with LEED credit 3.2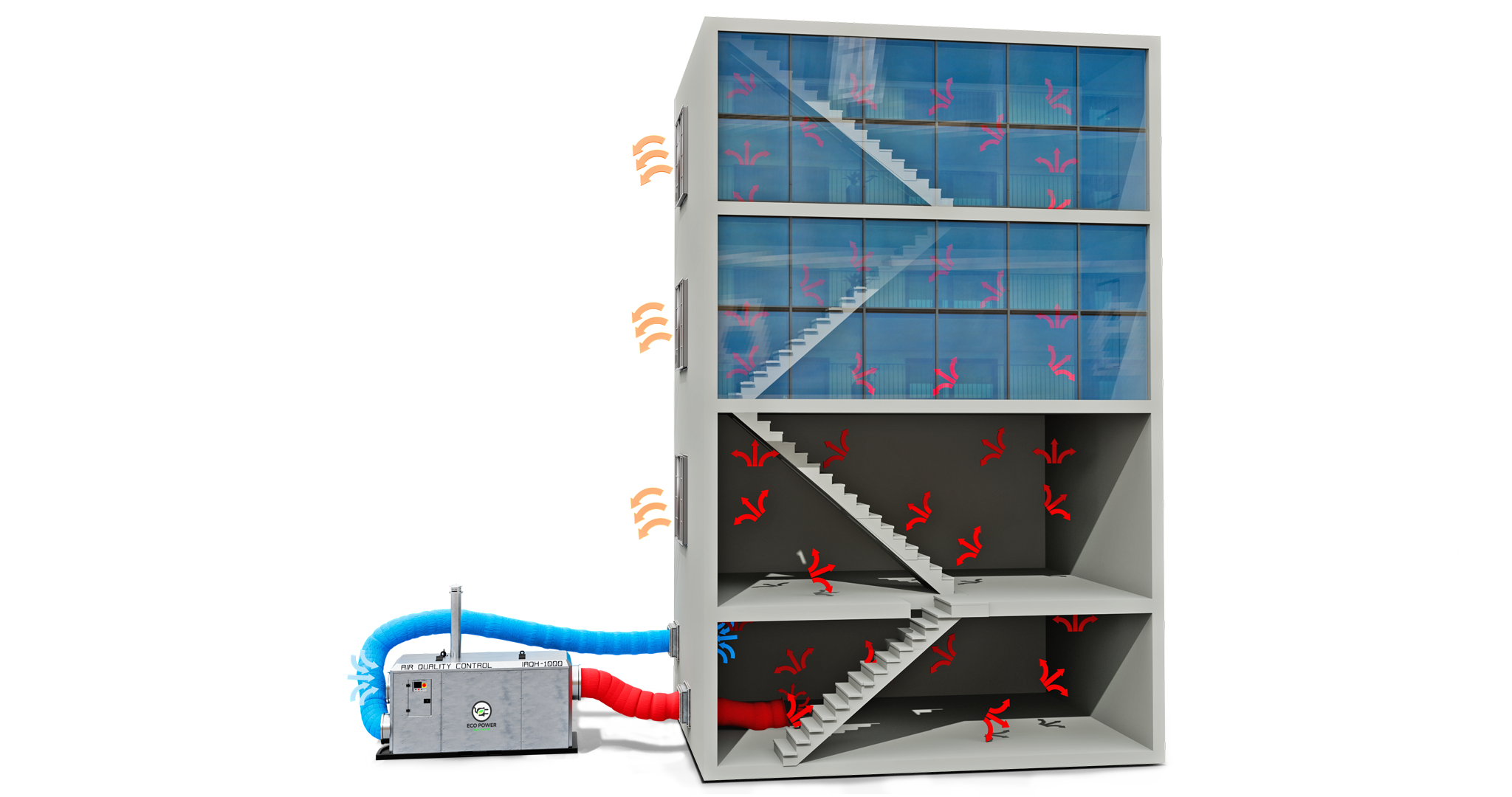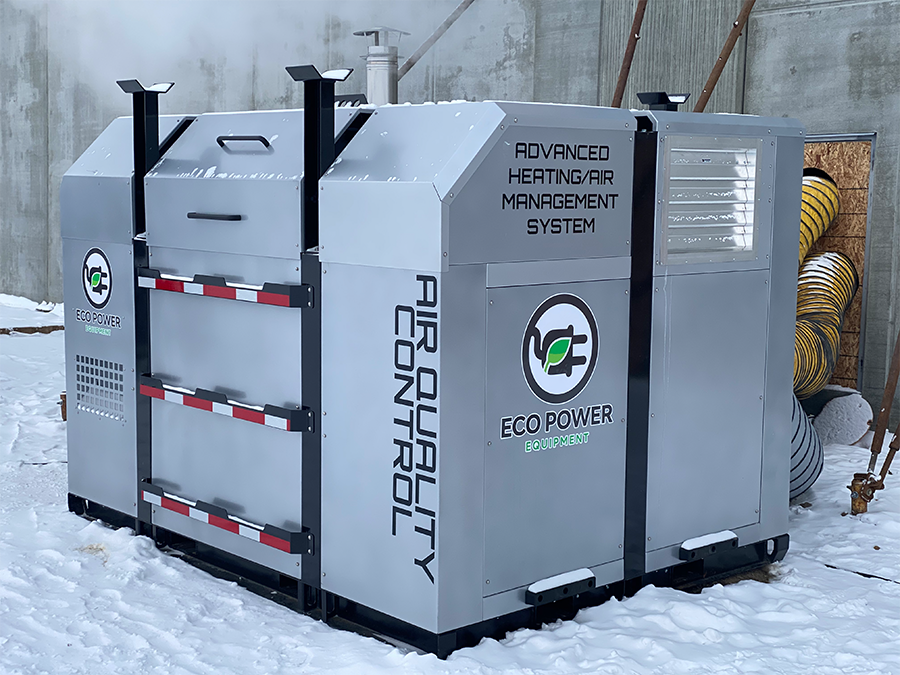 Design to meet modern air quality standards.
The requirements of modern construction and industrial processes and more stringent indoor air quality (IAQ) standards, have resulted in an increased demand for effective control of both industrial and commercial indoor spaces. For instance, ASHRAE Standard 62-1989 states, "Relative humidity in habitable spaces preferably should be maintained between 30% and 60%… to minimize the growth of allergenic and pathogenic organisms." (Section 5.11).
Understanding the application is critical to achieving success - we place as much emphasis on engineering applications as we do on equipment. We give our application performance and operating efficiencies the utmost priority.
We have extensive market knowledge, having executed more than 250 projects to a high level of success. Please assist us in better understanding your project by contacting us for a no-obligation assessment and project recommendation.
Designed and field tested in one of the coldest weather conditions in North America.
We have field tested, and our products routinely are required to work in extreme ambient temperature conditions. All components are selected and designed to ensure the control system functions in even the most extreme cold conditions.

Because of our modulating type design, you have the horsepower to produce high output heating while also being able to modulate down to match real-world situations. In addition, with reduced burner cycling and an unmatched uptime guarantee, we can operate in extreme cold and difficult power circumstances without experiencing any downtime.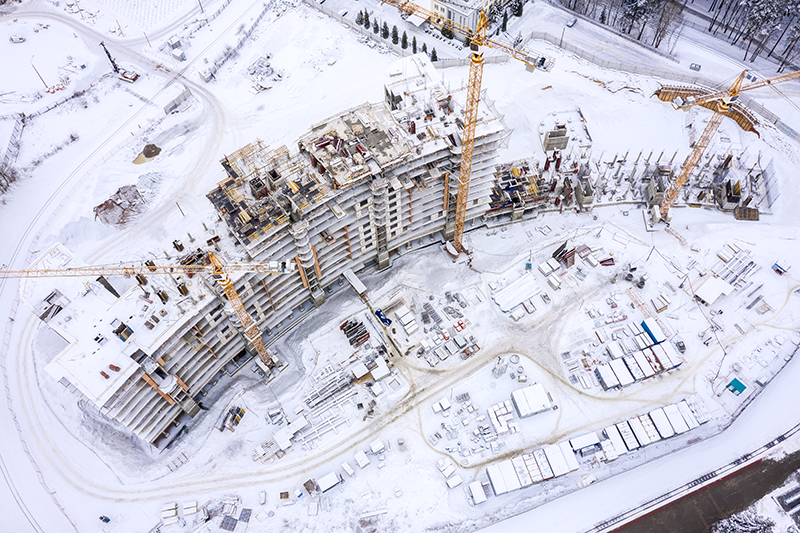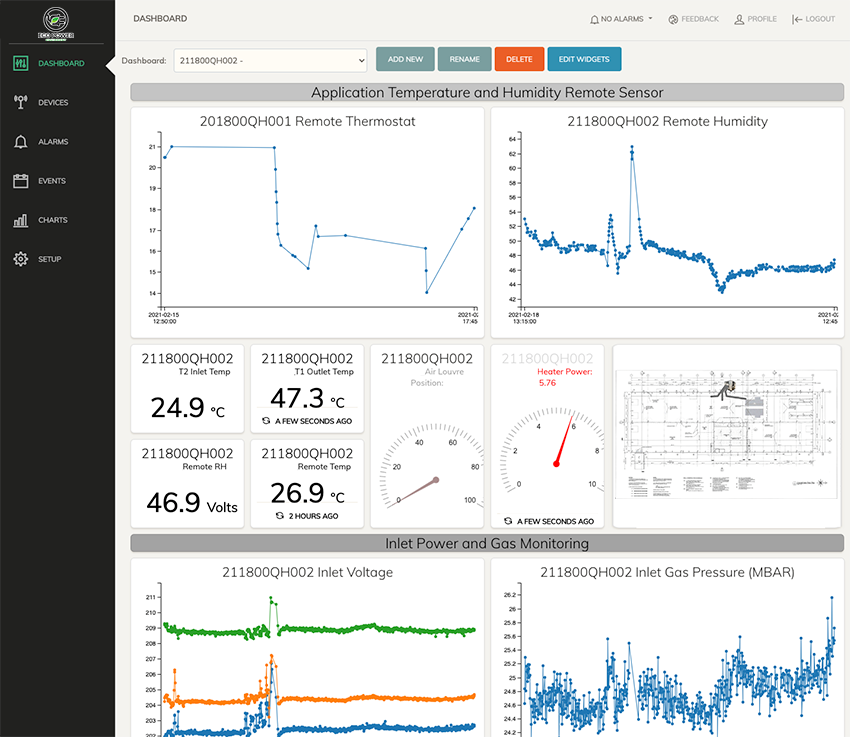 Ready out of the box for remote management.
It's not enough to provide excellent equipment; application performance monitoring and advanced two-way equipment communication are critical.
The IAQ Cloud has been designed to empower Eco Power Dealers to provide end-user solutions at scale. Remote management and fault protection allow a new vision for managing equipment operations and performance.

Manage and log temperature and humidity levels on-site during the construction phase

Optimize the construction process for speed and quality

Manage uptime for critical applications

Fleet management

Readout and monitor inlet gas pressure and power voltage on the digital readout, logging of both conditions during operation for advanced diagnostics and troubleshooting