Prime Rated Gaseous Power Generation
We provide equipment designed and engineered for true mobility. The Eco Power Equipment CIPR range has been designed to provide on-demand power generation in various markets. Engineered to provide application flexibility to allow simple use of greener, cheaper natural gas or propane energy as straightforward as traditional diesel.
​Our equipment is EPA and Environment Canada compliant for the latest generation emissions for Natural Gas, Propane Gas, and wellhead gas solutions.
Customize onboard power distribution to your application

Standard product designs and customized solutions

Telematic ready out of the box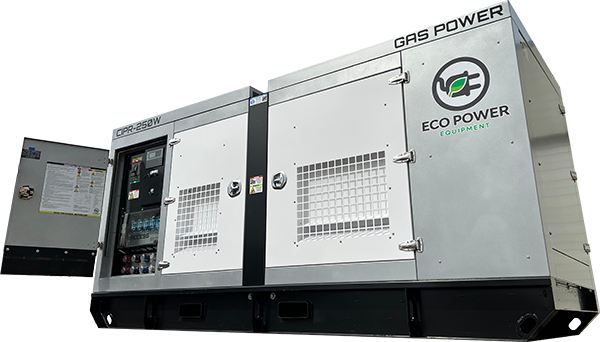 We focus on fuel efficiency, operating costs, reliable service, constant uptime, and design redundancy. How can we create the highest efficiency, high-performance solution?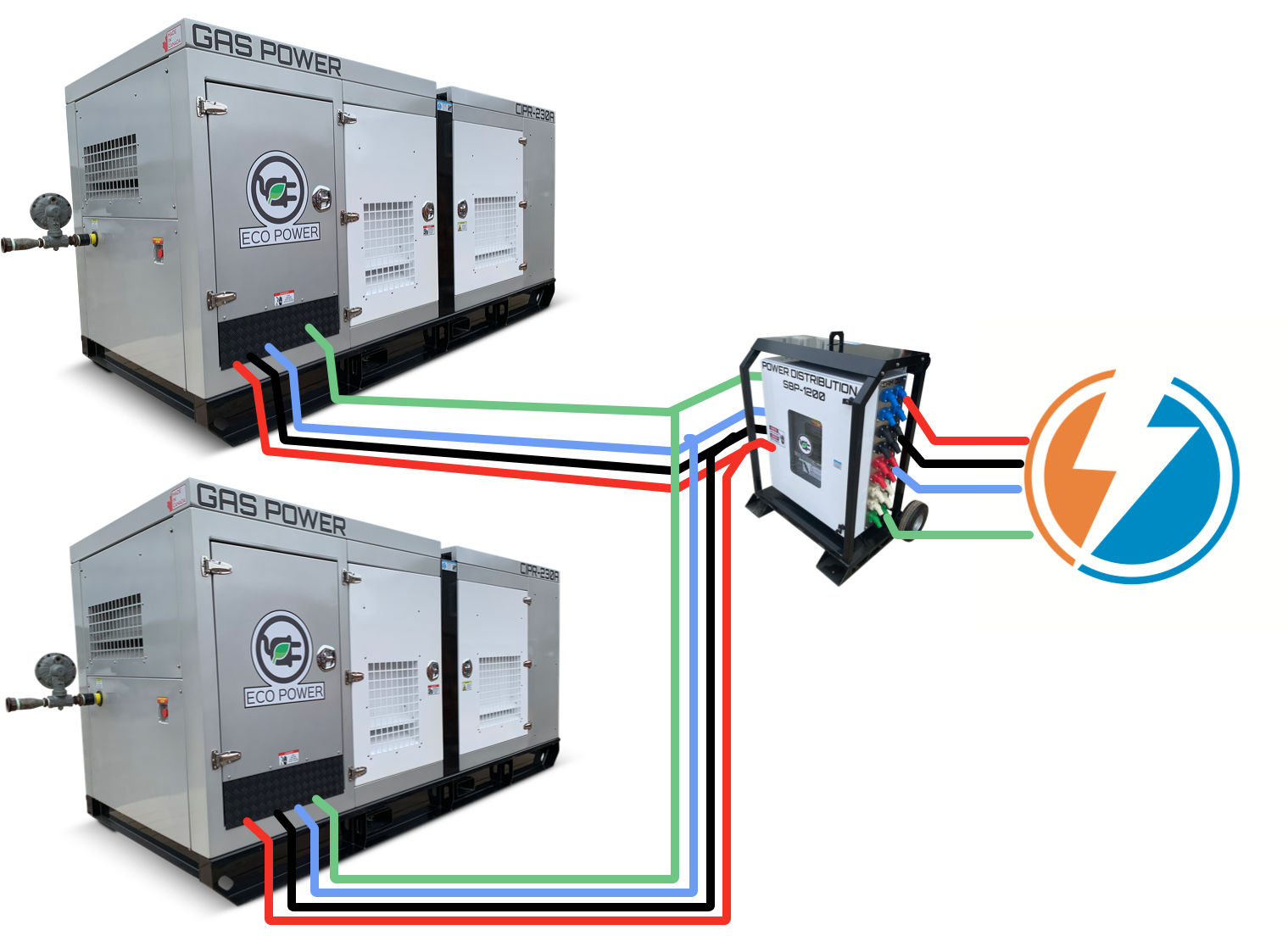 Synchronizing Power Systems
Standard Equipment on CIPR-50 and larger
With the help of our SBP Disconnect series, you can bring the power of synchronizing power systems to the table. Synchronizing generators are most effective when utilized in conjunction with full power rated protection and a correctly rated common bus, even when the generators are operating under a run hour equalization or standby fault protection type operating scheme.
Connect up to 32 units into a single power system
Program automatic change over and redundancy
Run hour equalization programs to work all units evenly
Customized Equipment
Purpose-built for your application.
What is the most crucial aspect of your application? How should your equipment be set up to maximize efficiency? We collaborate with our clients to understand and improve solutions.
Modern digital control systems
Programmed for optimal monitoring and protection and control of all machine operations
Easy to understand and operate, low training requirements for users